People choose carpets as their flooring by looking after various benefits or factors like beauty, designs, or colors as well as their comfort or gesture. The carpet absorbs the dust that enters your home from outdoors to make it healthier for living. The benefits of carpet flooring are just endless.
And, because of these reasons, people love carpets so much. But, when the carpets get dirty people start avoiding their maintenance which is a bad thing. You have invested a big amount of your savings in buying the carpets and you should not forget that. And, you should maintain it in a proper way so that it serves you with the benefits for years. You can also hire the local carpet cleaning company.
The manufacturer says, to do replacements of the carpet after every 12 to 15 years. But, if you maintain or care for your carpets properly, then, you easily extend their life. In this article, we are sharing some of the simple carpet cleaning tricks that will help you to extend your carpet's life and make it serve you comfort for years.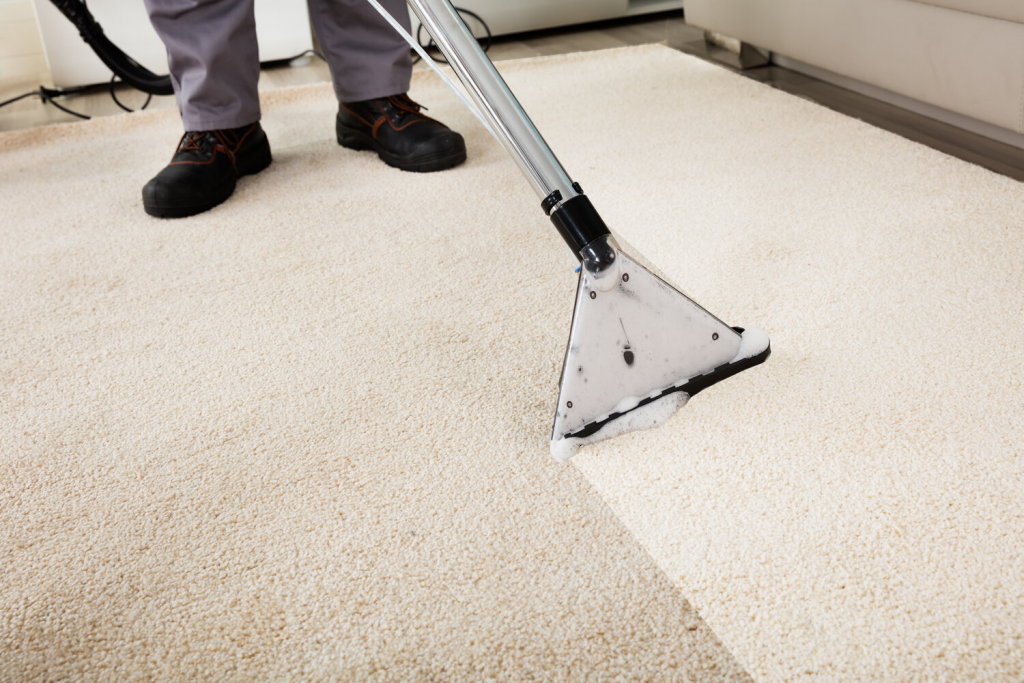 Vacuum your carpets often: When you have carpets in your home, you should always prior their maintenance. The carpets not only deal with foot traffic every day but also deal with harmful contaminants like germs, dirt, or dust. You can somehow help your carpets by preventing these contaminants from forming. And, how can you do it? Well, your vacuum cleaner can help you a lot. By regular vacuuming, you can easily prevent harmful contaminants from forming on the surface of your carpets. It is one of the most simple carpet cleaning tricks, do vacuum often to save and extend your carpet's life.
Stop dirt and stains before they form: Another simple carpet cleaning trick is you should not let the dirt or stains form. By following some simple carpet cleaning tricks you can easily prevent dirt to get tracked inside your home. The thing you can do is use door mats out of your home door and put the shoes outside. For stains, you need to be very quick to clean the spills.
Don't wait to clean the spot: If stains occur in front of your eyes and you are not doing anything. Then, you are making a very big mistake. The simple carpet cleaning trick to extend carpets life is you should never wait to do spot cleaning. You can use commercially available spot cleaners to clean out the spots from your carpet or else you can use club soda too.
Reduce contact with direct sunlight: If you want to extend your carpet's life, then, the simple carpet cleaning trick is you should reduce the contact of your carpets with direct sunlight. Direct sunlight can harm your carpet's fabric and its color can fade. Block the sunlight by keeping your window blinds close or placing furniture in the area where sunlight exposure in your home is high.
Conclusion
Thus, we have concluded some of the simple carpet cleaning tricks in this article. Follow the above-discussed simple carpet cleaning tricks and extend your carpet's life. So contact us as soon as possible to solve your problem.